​Team Building Experiences
Creativity is the frame I use when I design most of my experiences.

​Why?


Creativity is not just a desirable trait in the modern workplace; according to many sources, it's a critical driver of success, enabling organizations to
adapt, innovate, and thrive
in an ever-evolving business landscape. Encouraging and fostering creativity among employees is an investment that can lead to long-term growth and competitiveness.
Statistically speaking:
In 2023, the World Economic Forum's Future Of Jobs report stated that analytical thinking and creative thinking remain the most important skills for workers.
When CEOs were asked, "What is the skill you most value in your people?", they said creativity, the ability to solve problems, come up with new solutions, and use brainpower to figure things out. ​
A Deloitte survey of 1,015 executives indicates that creativity contributes to growth. High-growth brand respondents (defined as those with annual revenue growth of 10% or more) are more likely than their negative-growth peers to have the mindset and processes to allow creativity to flourish. Not only are higher-growth brands more likely to view creative ideas as essential to long-term success, they are also more likely to create an environment that supports creative thinking by encouraging risk-taking and cross-functional collaboration (see figure below).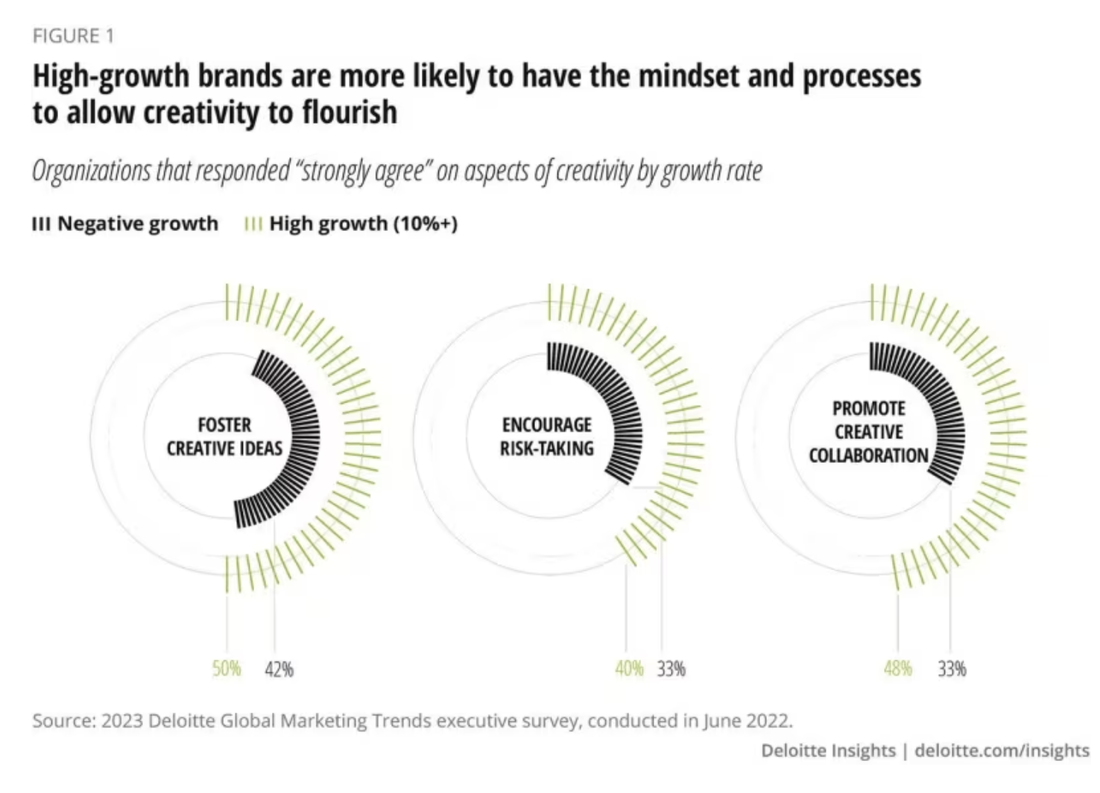 And with more and more resources like this popping up ...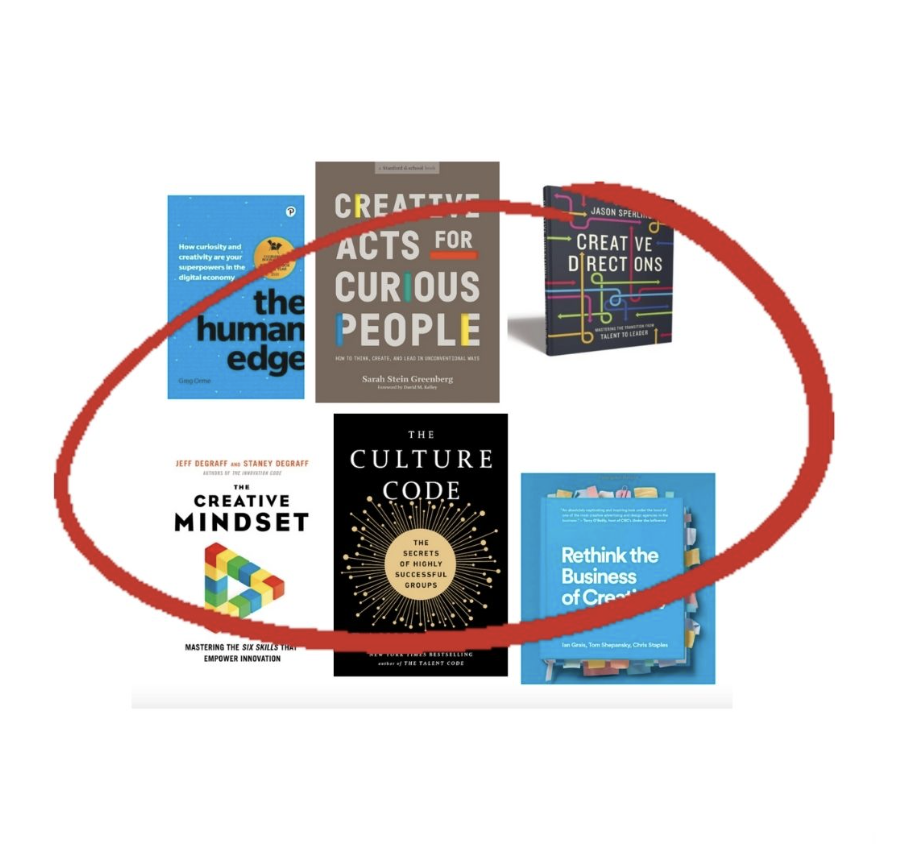 ... I believe it's time to change the way we get together and talk 'shop'. I can help you
navigate the overwhelming field of all things creativity, as it relates to productivity, connectivity and learning.
WHY WORK WITH CARMEN?
As a former senior manager and professional learning specialist turned entrepreneurial creative type, I understand your pressure (you can read more about my experience
here
). I've been in your shoes. You want to do the right thing for your team AND your organization's budget. BUT, you really don't have the time to read all the good books mentioned above and design a fun retreat for your team.
That's where I come in!
I'll work with you (without taking a lot of your precious time) to understand your team dynamics, challenges and areas for creative collaboration.
Based on my years of creativity-infused team management as well as my experience as a creative entrepreneur and artist, I will design a fantastic learning experience that will have your team connecting and working better together in no time - using methods with creativity at their core.
I will fast-track you through the common obstacles to creative success, helping you overcome the hurdles that might be holding you back while encouraging a spark that will become a full-on FIRE of creativity within your team.
I will help unlock the things that you, as a manager, may be finding difficult to fit into your busy work day. Or that you perhaps feel ill-equipped to address.
​
HOW WILL THIS LOOK?
Specifically, your creative team-building retreat will help to:
Discover and harness the creative potential within your diverse team;
Avoid breakdowns in creative collaboration - especially those that have surfaced over the course of the pandemic;
Overcome the fears that may be blocking your team and individual creativity;
Bring breakthrough ideas to life through creative experimentation; and,
Help you, as a manager, to keep the creative spark alive!
Typically, your team building retreat process will involve the following elements:
Participation in a 30- to 45-minute discovery session (via Zoom) with manager and/or team leads to understand the current team culture and assess the needs and objectives for this retreat.
Design of a team building retreat specific to your needs and based in human-centred design and design thinking concepts, using a set of agreed upon indicators to ensure we are on the same page.
Facilitation of a 3 to 4 hour (minimum) retreat at your chosen date, time and location. Remember that the retreat can be fully virtual, if that is what you prefer. Components usually include: framing, reconnection, a lighthearted look at some evidence-based research, creative activities for both individual and the group, takeaway assignments, resource list.
A post-retreat call (via Zoom) with the manager and/or team leads to identify findings and next steps.
A short creative plan and roadmap will be prepared for the team.
I also offer multi-part programs and short courses (eg. everything from one-hour webinars to 6 month-long engagements). I can work with your team over a number of hours, weeks or months toward a set of predetermined goals. We can work out your needs on our first call.
​
SO, WHAT NEXT?
Working with me is easy - I know you are stretched for time. So, here are the 4 steps we will work through together:
1. Fill out the short form below. I will get back to you as fast as I can (usually within 24 hours).
2. We'll have a quick 30- to 45-minute call in which I find out what challenges you and your team are currently facing.
3. I will design a customized plan to share with you.
4. If you decide to move forward, I will facilitate an engaging session based on your unique goals.
In the meantime, you can also join my
email list
to get short & useful creative hacks straight to your inbox. You can also contact me for any other questions you might have:
hello@carmenbohn.com
​